St. John's Lutheran Church
Religious – Addition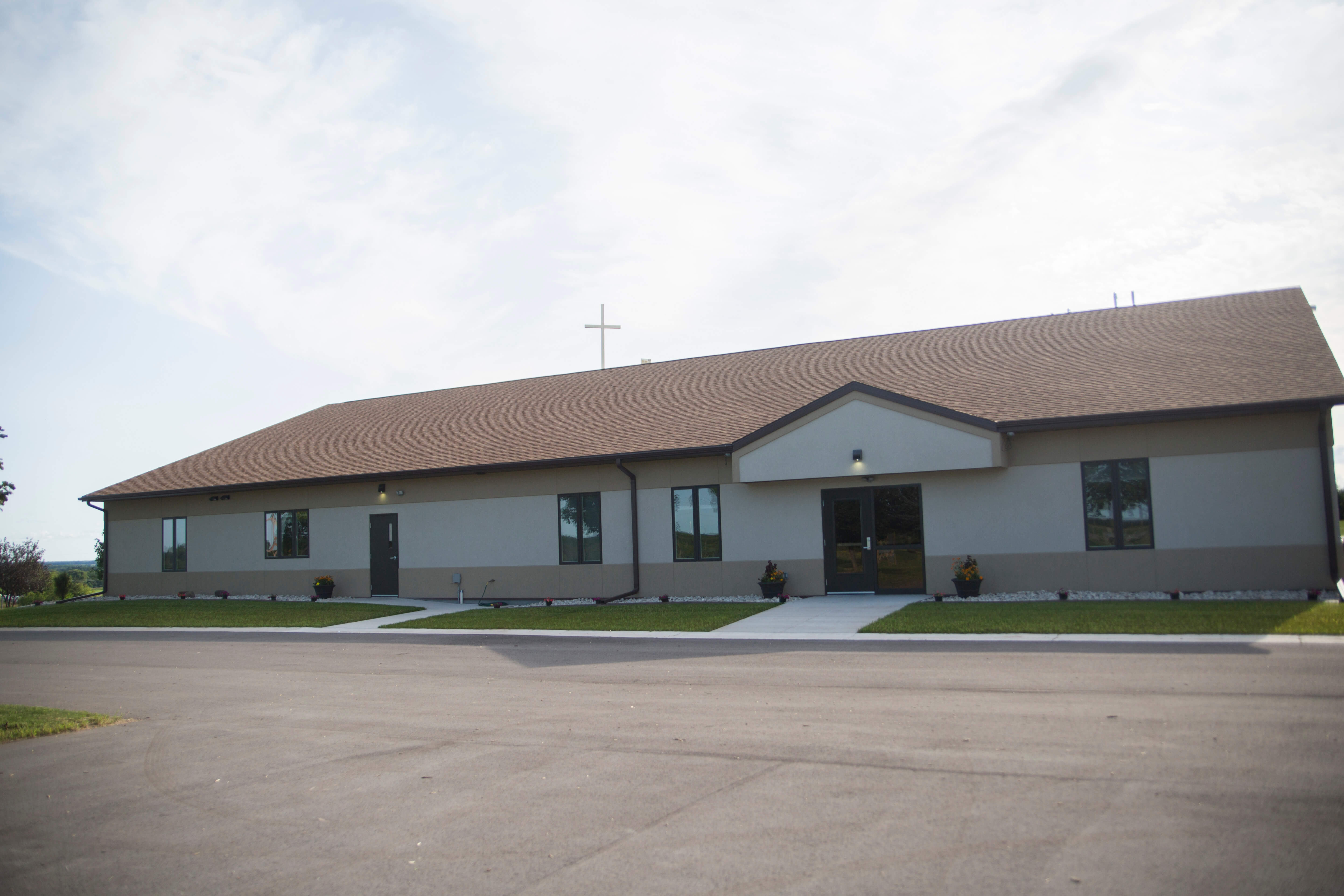 Services Provided
Demolition
Foundation
Roofing
Rough Carpentry
Trim/Finish Carpentry
When St. John's Lutheran Church in Algoma, Wisconsin needed a larger and more accessible meeting space to better serve its growing congregation, church leaders knew they could count on Silvercrest Construction Group to build an addition quickly, cost effectively, and professionally.
Before construction of the new addition could begin, Silvercrest Construction Group needed to demolish two large buildings. With proper planning—and the help of trusted subcontractors—Silvercrest Construction Group was able to safely demo the buildings with minimal impact to regular church operations.
Next, construction on the new addition began. The new addition needed to be a comfortable and flexible space designed to fulfill a number of uses, including serving as the Fellowship Hall, office space, and Sunday school classrooms, and being used for wedding receptions and community engagement. The skilled personnel at Silvercrest Construction Group were up to the challenge, quickly devising a plan that would have the new addition operational in just six months. This was especially challenging given the current lack of an available labor force, however, Silvercrest Construction Group was able to self-perform many aspects of construction, keeping the project on-schedule.
Several cost-saving measures were put into place, without sacrificing quality. The building is completely wood-framed, and utilizes a durable and low maintenance EIFS exterior. An energy-efficient lighting system helps reduce electric bills. ICF concrete forms were used for the frost walls.  Made of foam and designed to stay in place after the concrete is poured, ICF concrete forms are easy to handle, easy to set, and help save time since they don't need to be removed after the concrete is poured. In addition, they offer better performance than traditionally-poured concrete wall systems.
Throughout construction, Silvercrest Construction Group worked collaboratively with the church's building committee, keeping them informed throughout the process and involving them in day-to-day decision making.  The congregation was even invited to write messages on the wall framing prior to the walls being finished.
Now, congregants and church staff enjoy many benefits of the new addition:
Sweeping views from the extra-large windows
Barrier-free access from the existing building and from multiple points around the new building
A large enough gathering space for the entire congregation, which is especially beneficial for special events and community outreach
Improved Sunday school facilities with larger classrooms that accommodate more children
A new, easily-accessible warming kitchen ideal for supporting special events
Streamlined building facilities and utilities that make facility management easier for church staff
A state-of-the-art audio / visual display system that enhances Mass and special events
Other project partners included:
Ben M. Schenkelberg – Architect
K&B Electric
Valentine Plumbing
Baumgart Heating and Cooling
JW Flooring
Acoustic Professionals
Promer Drywall and Plastering
Tri-City Window and Door