Brown County Southwest Branch Library
Government – Addition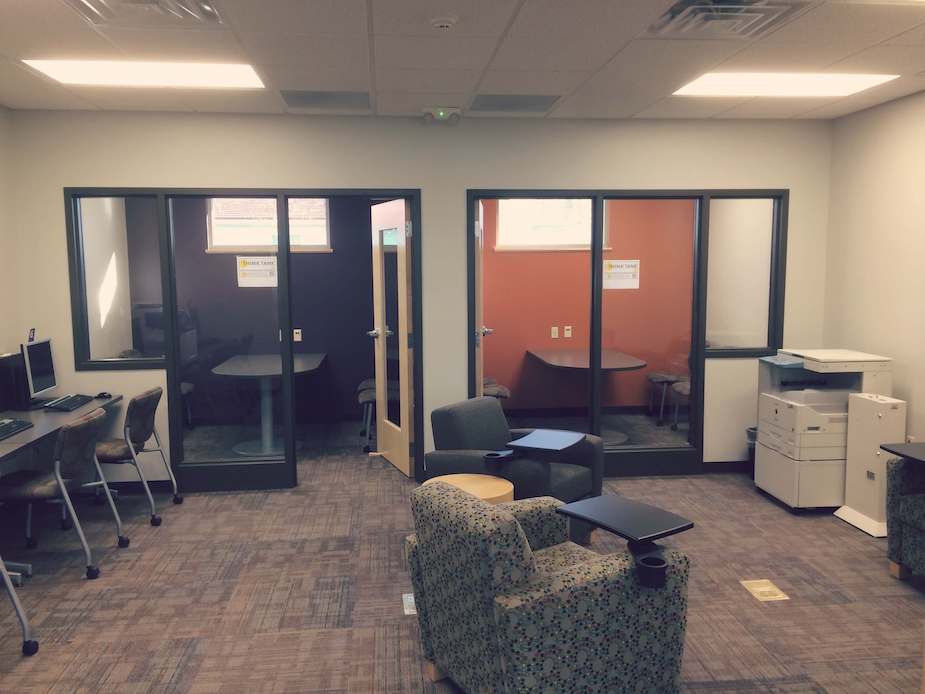 Services Provided
Crane & Lift
Excavation / Backfill
Foundation
Masonry/Stone Work
Painting
Roofing
Rough Carpentry
Siding
Trim/Finish Carpentry
Highlights
Location: 974 9th St, Green Bay, WI

Size: 1,298 sq. ft.

Project Timeline: 7 months
Built in 1964, the Brown County Southwest Branch library was in decline and was even slated to be closed…but that was before the County staff developed an idea to reenergize the branch by adding a new technology center and meeting spaces to better serve the public. Thanks to this forward thinking, and with some help from Silvercrest Construction, the Southwest Branch library is now redefining its role in the community.
Silvercrest Construction prides itself on offering cost-effective, yet high quality solutions—a commitment that helped them win the Southwest Branch library bid. In addition, city officials were pleased that Silvercrest Construction could complete the addition within the specified timeframe.
Construction on the addition began during the winter months, and the main facility remained open to the public throughout construction. Because of this, Silvercrest Construction took extra care to manage the effects snow, cold weather, and moisture could have on the project and the existing facility's operations. Once the addition was advanced to the point of being "weather tight," the existing building was opened to the addition. Temporary dust walls were put in place to help keep the existing facility clean and protect the library's literature collection, and crews used heaters and dehumidifiers to control the temperature and moisture levels in the addition.
Workers also took special care to keep the jobsite clean and safe, given the proximity of the library's staff and patrons. Foremen and project managers took the library's hours of operation and patron traffic into consideration when scheduling work, even stopping work completely during the library's special events to completely mitigate any disruption or discomfort.
The new addition—designed by the same architect that had created the plan for the original building—complements the original building while providing a modern look and feel. A few special products were used, including engineered wood siding which offers improved aesthetics over vinyl siding, and provides greater durability and longevity.
The new addition now helps the library better address the needs of the community by providing a modern facility for computer usage and internet access, smaller study rooms, and a large conference room.
Other project partners included:
Ben M Schenkelberg – Architect
K&B Electric
Baumgart Mechanical
Citywide Insulation
Promer Drywall and Plastering
United Concrete and Construction